CHIROPRACTOR Iowa City IA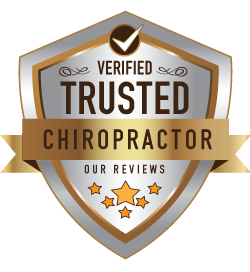 You have options. Landing on our site quite possibly means that you have a problem and you are hopeful that chiropractic care in Iowa City can help you. There are resources here on our site that may help you. You can even request a copy of our book Stop Putting it Off: A Patient's Guide to Confidently Choosing a Chiropractor. At the end of the day, the best way to find out if we can help YOU is to schedule a consultation which you can do from right here by clicking the New Patient Special button or giving us a call at (319) 354-2468.
WELCOME TO Bowman Chiropractic Associates, PC of Iowa City
CHIROPRACTIC CARE YOU CAN TRUST
We are always interested in how patients find us. Many patients are referred directly to us and of course we want to know who referred them. However, many patients find us by researching online much the way that you are. In fact, we routinely hear people say that they just went to Google and typed in "Chiropractor Iowa City" or "Chiropractic Iowa City" and noticed all of our positive reviews.
Like we said above, you do have options, and when somebody chooses us out of all their other chiropractic options we consider it an honor. We also take it upon ourselves to do everything we can to earn a positive review from them as well even though they will probably never actually go to the trouble of going online and writing one. We want everybody to have that 5 star feeling.
If you are wondering what conditions we treat, if you go to the top of the page and hover over symptoms you will see some that are highlighted, such a as: neck pain, headaches, migraines, knee pain, hip pain, disc problems, sciatica, and of course back pain. Our success rate in the cases that we accept is high. Even though many patients are consulting us after having one or more failed treatment attempts in the past.
We do not accept all cases. Your consultation is the first step in determining whether or not we feel we can help you. If we are highly confident we can help, we will tell you. If we are cautiously optimistic and still think it is worth trying we will tell you so. If we think you would be best served seeking another form of treatment then we will of course let you know.
COMMON CHIROPRACTIC MISCONCEPTIONS
When you are considering seeking chiropractic care in Iowa City or anywhere else for that matter you will face misconceptions. Many of these misconceptions are discussed in our book Stop Putting it Off: A Patient's Guide to Confidently Choosing a Chiropractor which you can request from us if you wish or you can find it on Amazon.
Understand that chiropractic is safe for all ages. Also understand that chiropractors are highly trained and licensed to determine which conditions they should treat and which conditions they should refer for medical care.
We routinely accept referrals from medical practitioners. However, you do not need a referral to see us. In fact, maybe you are like many patients who seek us out who have been failed by the medical system thus far. If so, let's talk and take a look. Maybe we can help.
Like we said, you have options. We are honored that you are considering us. If you are considering this much as to whether or not you should consult with a chiropractor then you probably already have your answer…. YES!
You will find a couple of buttons on this page that say "New Patient Special". Click on one of them then submit the form. We WILL contact you! This is not one of those online forms you submit that goes to a place that nobody ever checks. During business hours somebody is usually able to get back to you within an hour.
Want to speak with us sooner? No problem. Give us a call. The number is at the top of the page.
TRUSTED CHIROPRACTOR: READ OUR REVIEWS
OFFICE HOURS
Monday
9:00am - 6:00pm

---
Tuesday
9:00am - 6:00pm
---
Wednesday
9:00am - 6:00pm
---
Thursday
9:00am - 6:00pm
---
Friday
Closed
---
Saturday
Closed
Bowman Chiropractic Associates, PC of Iowa City
2501 North Dodge Street
Iowa City, IA 52245
(319) 354-2468
FINDING A CHIROPRACTOR IN Iowa City
These instructions can help you find the right Iowa City Chiropractic Office for you and your family. Often when people in Iowa City search for a chiropractor, they end picking someone the top of the Google search results.
However, being the first choice on Google does not always mean they should be your first choice for care. Use the following steps to make sure you find the best chiropractor for you.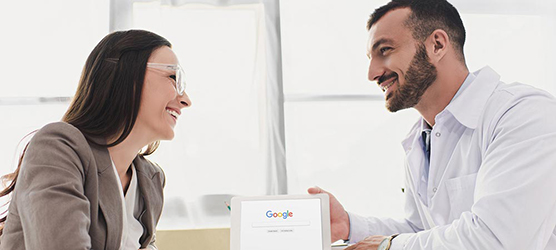 Time Needed: 5 minutes
Total Cost: USD 0.00
FINDING A Iowa City CHIROPRACTOR IN 4 EASY STEPS
Step 1: Begin a Google search
Search for one of these phrases:
Chiropractor Iowa City
Chiropractor 52245
Chiropractor near me
Best chiropractor in Iowa City

Step 2: Check Over Their Website
Great chiropractors in Iowa City often take time to make sure their website gets as much care and attention as their patients do. By looking over their website, you can get a sense if they are a chiropractor you'd be willing to go to for care.

Step 3: Check Their Reviews
Read the reviews on the Google Business Page of the chiropractic office you are considering. If many other people recommend the office, it might be worth considering.

Step 4: Give The Office A Ring
Now that you have a good grasp on the kinds of offices in your area, call the ones on your shortlist. The answers to your most pressing concerns should help you make an informed decision.